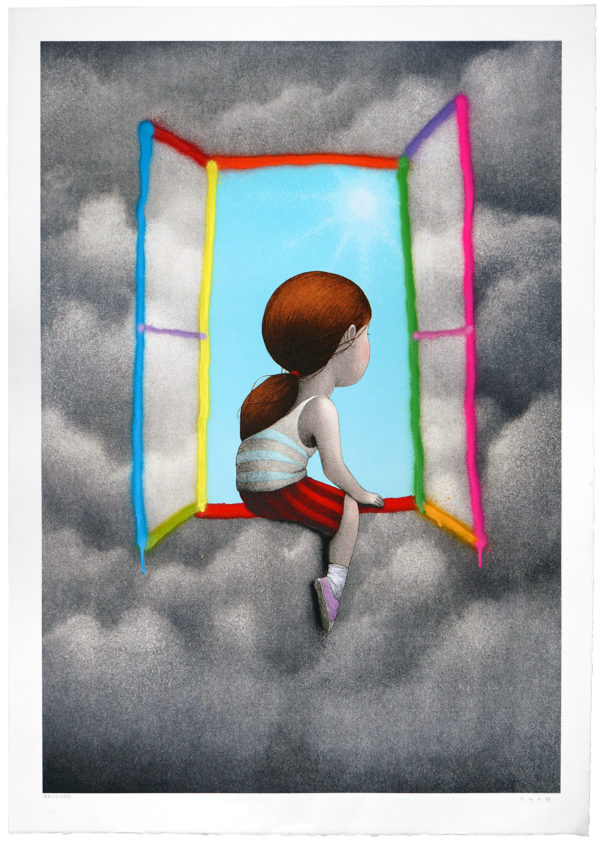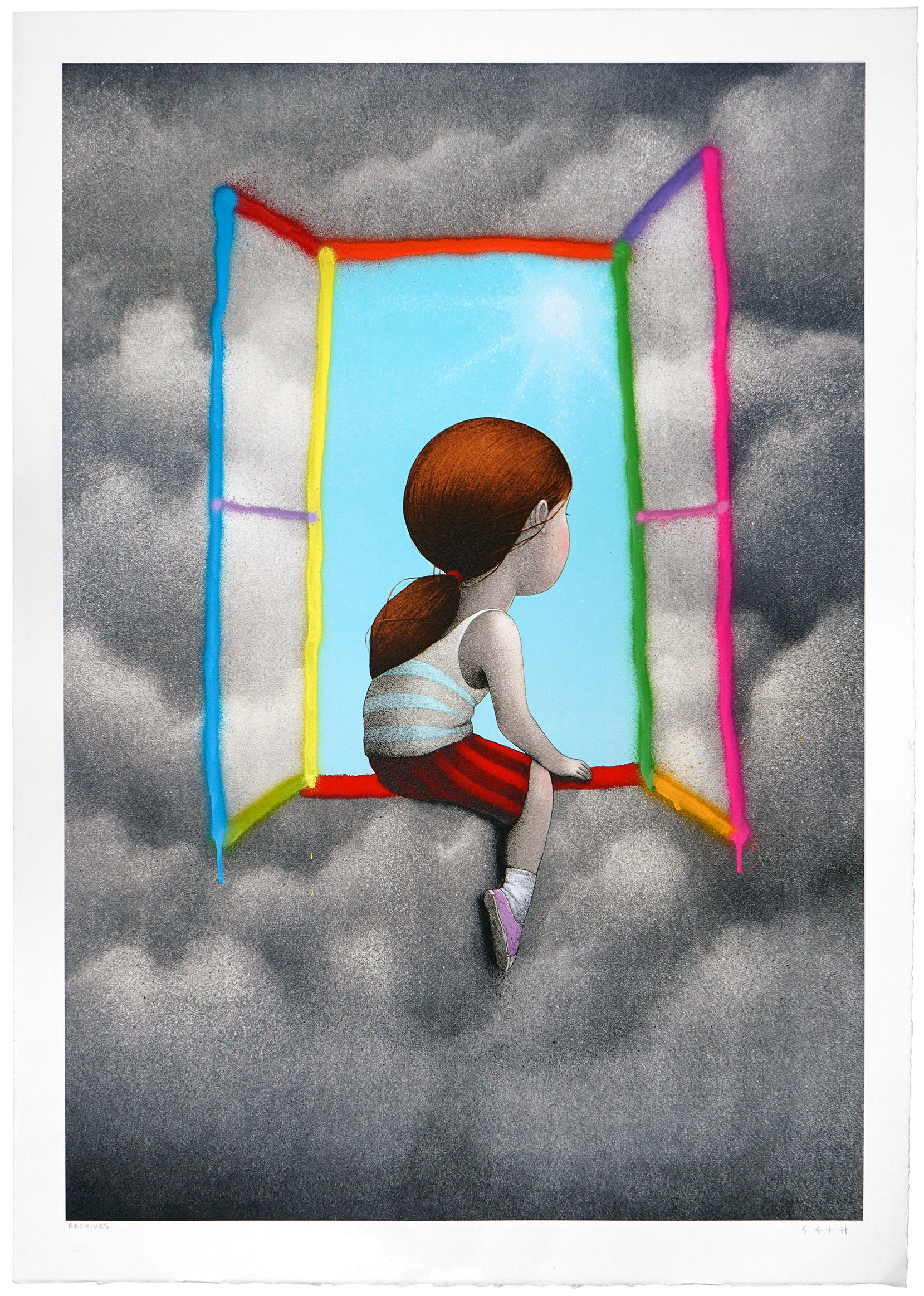 At the window À la fenêtre
SOLD OUT
A small girl escapes through a window that she drew in a stormy sky. Through the opening, we can see a clear blue horizon, hope for a future less gloomy.
Created during the lockdown, this image invites us to follow the child. As Jacques Savoie says, "Freedom ignores the locks of time and space. To go through walls, all you have to do is open the doors, open the wings, open the dreams."
Isn't our imagination freedom's shelter?
With his new hand-finished lithograph titled "At the window," Seth offers us the first image in a series that deals with the events of this year that have touched us all. Some say nothing will be the same, what if we could do better?
For this edition of one hundred and fifty, each print is unique. Each window is different from the other, painted by the artist using spray cans. Seth combines the precision of printing with the organic, uncertain gesture of painting and the rawness of the tool. Patience and meticulousness thus meets vibration and spontaneity. In this case, the concept of multiple becomes unique.
Seth has chosen to entrust the realisation of this lithograph to the Idem printing house. Founded in 1881, this Parisian temple of art printing is highly acclaimed by some of the greatest artists on the international scene. Artworks created here are presented in museums as well as in private collections across the world.
This lithograph is composed of fifteen colours and is printed with a Marinoni press on hand-cut white Velin BFK Rives 270g paper. It is enhanced and hand-painted using eleven different spray can colours. It measures 103×70.5 cm.